Client
Six Continents Hotels, Inc.
Project Area
Ballroom
Design
Woods Bagot Pty Ltd
Project Size
885 sq.m.
InterContinental Hong Kong unveiled its spectacular new ballroom and pre-function refurbishment in September 2011 to coincide with the hotel's 10th anniversary. With InterContinental Hong Kong acclaimed as one of the world's best hotels, the new event space further enhances the hotel's reputation as a most prestigious venue that exudes glamour and style.
The Brief
Appointed design firm Woods Bagot had a vision to create a venue of the highest quality that captured and enhanced a positive energy flow or 'chi throughout the space. The intention was to create a feeling of understand, refined luxury and richness, which would provide quests with a sense of comfort and welcome.
Solution
The Brintons design team created a design that would suit the enormous 885 sqm pillar-less space. An over-scale, repeating circular pattern mirrors the continuous ripples and movement of Hong Kong's harbor and incorporates important elements of feng shui. The design also links nicely with the circular 360 degree bar in the adjoining pre-function area.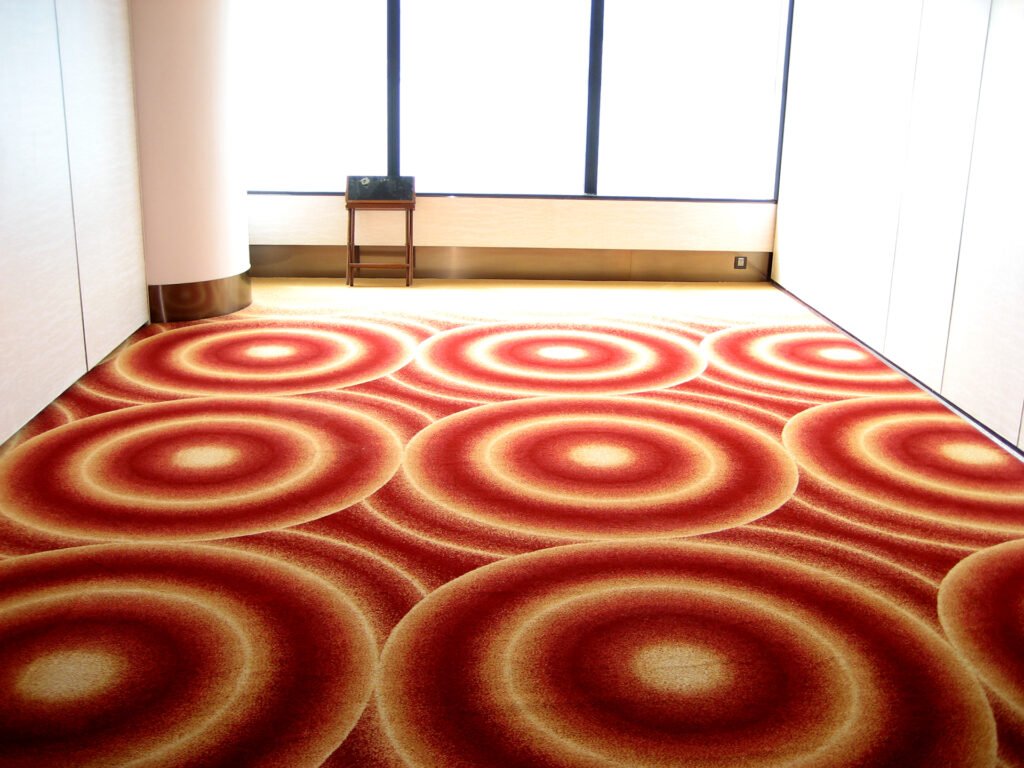 Our Services
Brinton's team worked to a tight one month time frame, from briefing to client approvals, in order to meet the deadline that coincides with the hotel's anniversary celebrations. Brintons provided a full design service to Woods Bagot, creating concepts, woven trials and flooded floorplans. This service also included Brintons expert estimation and weave planning to ensure a perfect installation of the carpet.