Client
Shanghai Airport (Group) Co., Ltd.
Project Area
International Departure Terminal
Design
East China Architectural Design & Research Institute Co., Ltd.
Project Size
42700 sqm
The brand new Shanghai Pudong Airport Terminal 2 is widely regarded as the most important and modern airport in People's Republic of China. The new terminal gives rise to a capacity of 42 million passengers and 4.2 million tons of cargo annually, adding on to terminal 1, in achieving 80 million passengers, 5.7 million tons of cargo annually. This extension project cost almost 20 billion RMB and took 3 years to complete.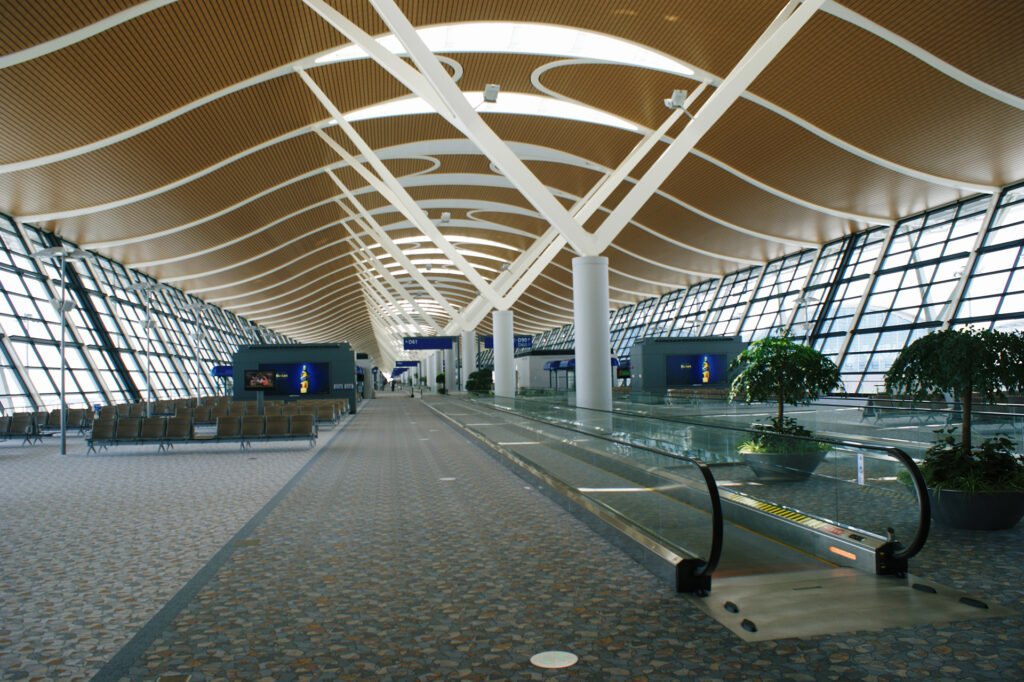 The Brief
ECADI China was appointed to create a warm and cozy ambient environment in the International Departure Terminal that provides a sense of comfort and peace for passengers. The carpet not only have to compliment the color scheme of the internal structure, it has to withstand high human traffic and abrasion from wheel-marks.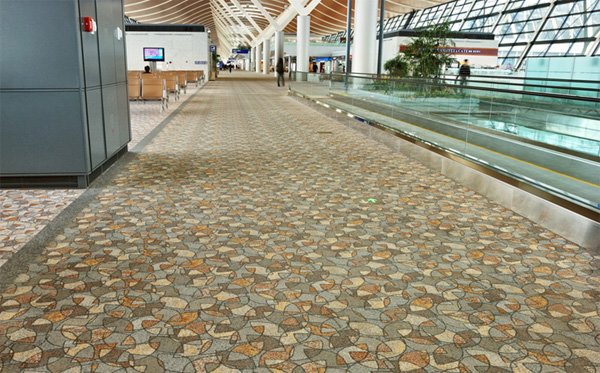 Solution
Brinton created 2 color schemes separated by a border to fulfill different areas of the entire International Departure Terminal. Each Scheme consists of a few vibrant colors to bring out the luxury and richness of the carpets. The design on the carpets not only matches the shape of the roof, but also provide excellent soil-hiding elements.
Our Services
The carpets were produced upon the highest specification, 12rows, to withstand the enormous traffic. Installation started at both ends of the terminal and the design pattern matches perfectly in the middle section. Qualified installers were flown in from Singapore to ensure the quality of the direct stick installation. All installation works were completed on 20th December 2007, 3 months before the official opening of the terminal.